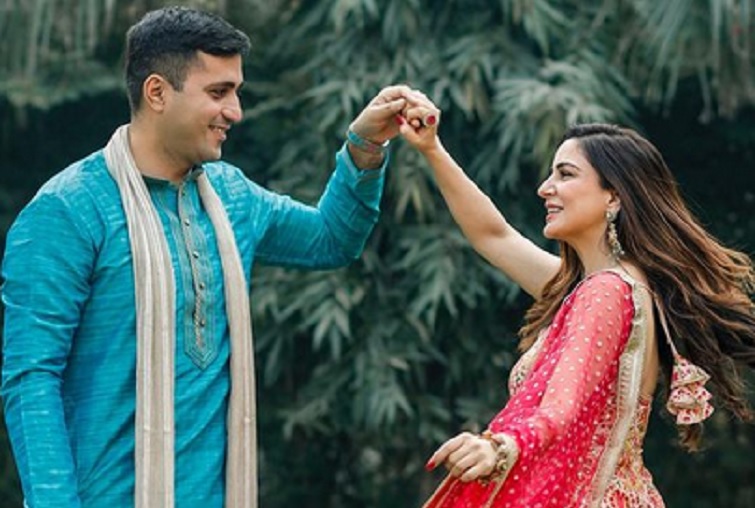 Shraddha Arya pens romantic words for husband Rahul Nagal on completing one month of marital bliss
Kundali Bhagya's Shraddha Arya has completed one month of marital bliss with husband Rahul Nagal.
Shraddha got married to Naval Officer Rahul Nagal on 16th November. Shraddha and Rahul's wedding ceremony took place in Delhi which was attended by their family members and close friends.
The pictures and videos from Shraddha and Rahul's wedding ceremony were viral on social media. One of the videos that went viral on social media was a video from Shraddha's Varmala Ceremony in which Shraddha screams 'Rahul Aao Mujhe Uthao.'
As the lovely couple has completed one month of togetherness, Shraddha took to Instagram to share the same video. She has penned a romantic poem in the caption which she has dedicated to her better half Rahul. She wrote – 'RAHUL AAO MUJHE UTHAO ….
Mujhe uthaao … when I feel low,
Pick me up when I need more love & want you to show…
Pick me up when I feel scared or lost ,
Pick me up each time who you love the most you're asked…
Pick me up even if it seems too old,
Pick me up whenever I raise my arms around you to hold…
Pick me up and hug me tight & never let me go…
& I shall do the same for you.
Happy one month Baby❤️ #RashInLove #16thNov21 '
We wish Shraddha and Rahul togetherness for a lifetime filled with lots of happiness.
Leave your reactions by hitting the emojis below and drop down till the end to rate the article and leave your comments.