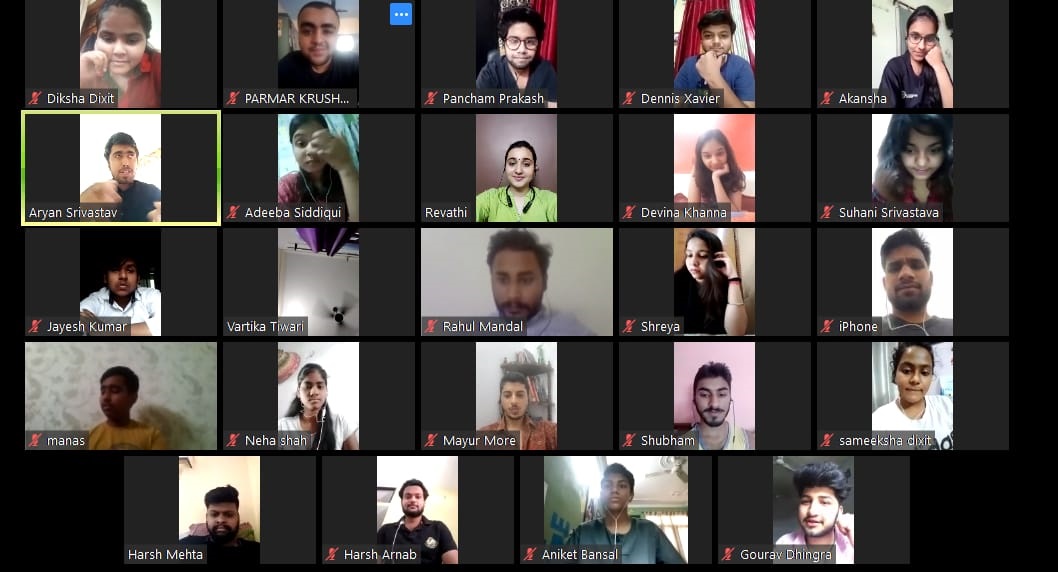 Team Hatsoff Productions organized yet another inspiring webinar with the Starcast of Kota Factory on 29th May. The panel consisted of Revathi Pillai and Mayur More. The excitement among the students participating in the webinar knew no bounds with the glamorous presence of these two TVF sensation.

More than fifty students of film making and journalism participated in the webinars from various colleges like NRAI Institute of Mass Communication, Doon Business School, JIMS, Modern Girls Degree College of Professional Studies and Lovely Professional University.
Revathi Pillai talked about her struggle as an artist and her experience during the shoot of Kota Factory. Mayur More also gave the students an insight on acting and shared his experience. The students were very excited about Kota Factory 2 and had many questions regarding its shoot and release. On this, Revathi Pillai assured them that the shoot will start soon, once the threat of Covid 19 subsides.

Both the actors were pretty enthusiastic about their upcoming project seeing the popularity of their show among the students. They talked about their struggle and hard work that helped them reach such heights which was very inspiring for the students.

Revathi Pillai commented, "I had a great time interacting with all of them. It was a wonderful experience." Mayur More was very happy to be on the webinar and interact with the talented students. The webinar was a great hit and it rightly served its purpose of spreading awareness among the students about acting and career in the film industry.
Team Hatsoff Productions is continuously coming up with such informative webinars with some of the famous faces from the entertainment industry to help the younger generation of aspiring actors and film makers.

Their efforts have already started showing results with the active participation by the students.