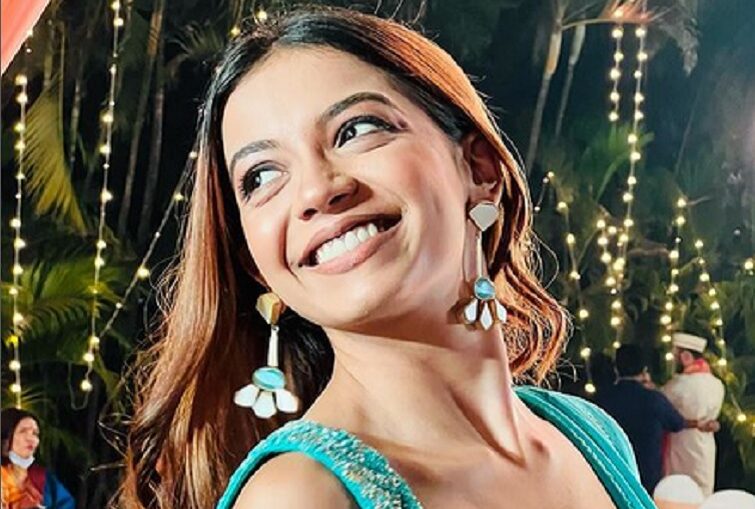 Celebrities often come across trollers on social media. While they often opt to ignore nasty comments from the trollers but some of them do end up crossing their limits that the celebrities have to give it back to them.
Pandya Store's Simran Budharup, who plays the role of Rishita on the show, recently took to Instagram to call out a young fan who had been messaging Simran abusive words on Instagram.
Simran also went live with the fan and shared a few clips from the live session on her Instagram id. However, the fan choose not to disclose her identity by showing her face or revealing her real name during the live session with the actress.
Sharing a DM screenshot and few video clips from the live session, Simran wrote – 'These are the kind of msgs that I've been receiving (death threats, rape threats and abusive slang ) only from shivi fans.
This girl didn't even have the audacity to show her face. I'm going to call out all these small kids and make sure it reaches their parents. Inke maa baap ko pata hona chahiye ke inke bacche social media ke naam pe kya karte hai. I feel super Pity for these kids but it's hight time to file a complaint against them.
Tujhe Toh main dhoondh ke rahungi.'
Not only Simran but Shiny Doshi too getting such messages from a few bunch of fans who call themselves 'Shivi fans'.
Simran and Shiny both had taken to Instagram stories to expose few more 'fans' who had been giving threats to the actors and to even some genuine fans of the show. Simran and Shiny had also mentioned that now they will file a complaint against the abusers.
Later, Kanwar Dhillon and Alice Kaushik, who play the roles of Shiva and Raavi (ShiVi) respectively on the show, came in support of Simran on social media. The duo took to Instagram stories to post a series of videos asking their fans not to get into all this or better stop calling themselves their fans.
What are your thoughts about the matter? Do share with us in the comment section below.