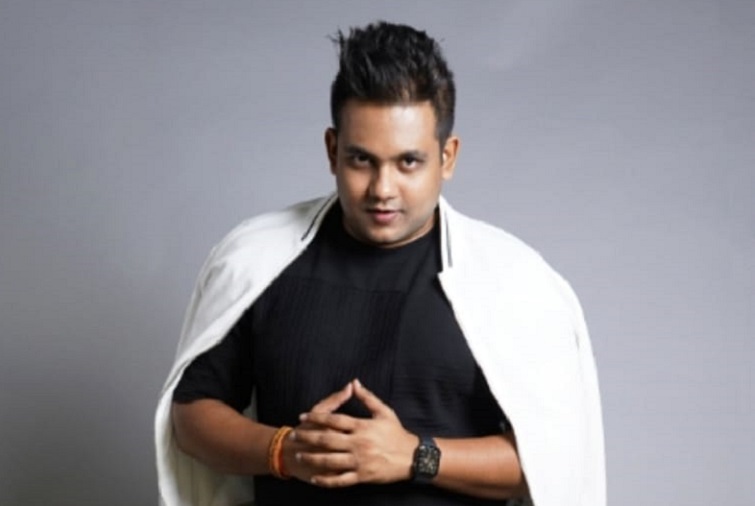 Dance Deewane's Neeraj Yadav all set for his big acting debut
Neeraj Yadav who has carved a niche for himself in the field of dance is all set to make his big acting debut.
The talented dancer who soared to popularity with the reality show 'Dance Deewane' and his advertisement with Bollywood actor Ranveer Singh, is elated for this new project.
Neeraj shares, "I have always loved dancing and with sheer dedication and hard work I think one can fulfill their dreams. Along with dancing I have always loved acting. I have been fascinated with the art and the whole process of shooting. I am very much excited with this new web project that I am a part of, alongside super talented actors like Gulshan Grover Sir, Aashiesh Sharrma Sir and many others."
"I would just say that this character and role will be defining and setting a strong base for my acting career and I am only thankful to Jayant Gilatar Sir, Archana T Sharma Mam and Aashiesh Sir for giving me this opportunity and believing in me. I hope that I am able to live up to their expectations and make them proud," he continues.
"People always feel that a dancer needs to be thin and in shape to look graceful and to be a good dancer. I am glad that I have been able to break this misconception and the audience have loved me. I hope that they support me the same way in my acting journey too," signs off Neeraj.
This web series is written by Archana T Sharma, Aashiesh Sharrma and Amit K Vohra. Directed by noted Filmmaker Jayant Gilatar and produced by Archana T Sharma, Aashiesh Sharrma, Atul Bosamiya and Jayant Gilatar. The lead actress opposite Aashiesh Sharrma is yet to be finalized.