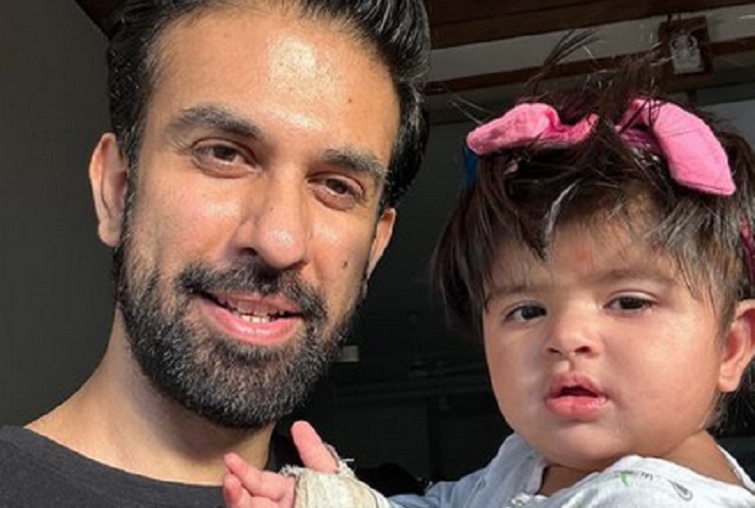 Charu Asopa and Rajeev Sen's daughter Ziana down with Dengue; Rajeev meets daughter in hospital amid differences with wife Charu
Charu Asopa took to social media on Thursday to share the health update of her daughter Ziana.
Charu is currently with her daughter at her hometown in Bhilwara, Rajasthan. She mentioned in her Instagram post that Ziana is currently hospitalized after getting diagnosed with Dengue. Posting a series of pictures of herself with the little one from the hospital, she went on to mention that Ziana is recovering.
She captioned the pictures – 'Hi my Instagram family, today after three days myJaan my little Ziana is feeling better. Two days back she diagnosed with dengue and I'm so proud of my little angel . She is my brave bachha. she had a very difficult time last few days but now she is recovering. A big thank you to Sparsh Hospital Bhilwara and Doctor Atul Heda. Thank you to the whole staff of Sparsh Hospital , they are taking really good care of ziana. She is still admitted in the hospital but getting better 🧿. truly doctors are angels🙏❤️🧿'
View this post on Instagram
Actor and Charu's husband Rajeev Sen too has reached Bhilwara to meet his daughter. Charu and Rajeev have been facing troubles in their marital life since the beginning. The couple got blessed with their baby girl last year in November. Charu and Rajeev tried to sort out their differences and patched up multiple times. After multiple attempts to save their marriage, now nothing seems to be working out between the two of them.
In August, the couple had filed for a divorce but later on Ganesh Chaturthi the duo announced on social media that they are giving their marriage another chance for their daughter Ziana. Soon after a few days, trouble again started in Charu and Rajeev's marital life.
Now when Ziana is suffering from Dengue, Rajeev flew down to Bhilwara from Delhi to meet his little one. He took to Instagram to share an adorable picture with his daughter. He captioned the post – 'Ziana was diagnosed with dengue in Rajasthan but my little princess fought hard & has defeated the virus & is getting better by the hour . She is a true fighter within with all the pain that she went through, she never forgot to smile all the way ❤️ now back to good health. Daddy Loves you'
Rajeev has turned off his comment section to avoid any kind of negative comments and trolls that talk about the trouble in his marital life with Charu.
View this post on Instagram
We at ItsEZone.com, sending best wishes to Ziana for her quick recovery.