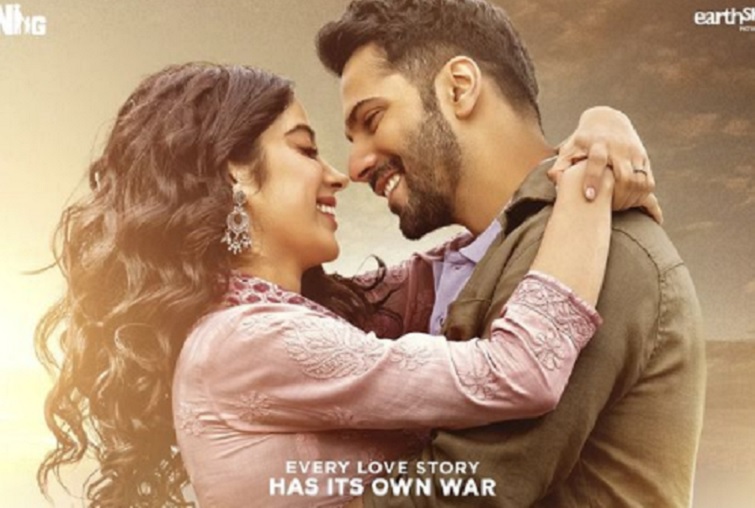 Bawaal: Varun Dhawan and Janhvi Kapoor's Sizzling Chemistry Goes Global on Prime Video this July
In an exciting development for Bollywood fans, the highly anticipated film 'Bawaal' starring Varun Dhawan and Janhvi Kapoor is all set for an OTT release. Prime Video has acquired the streaming rights and the film is expected to premiere worldwide in July, although the specific release date is yet to be announced.
The first look of the movie was revealed on Monday, generating a buzz among fans. The poster showcases Varun and Janhvi in a romantic pose, hinting at the chemistry they will bring to the screen. The official announcement came from the Prime Video handle, which shared the captivating poster. The caption accompanying the poster reads, 'Badlega sabke dilon ka haal kyunki duniya bhar mein hone wala hai Bawaal 💥 Iss July… banega mahaul as #BawaalGoesGlobal.'
Produced by the talented Sajid Nadiadwala and directed by the acclaimed filmmaker Nitesh Tiwari, 'Bawaal' is set to impress audiences across more than 200 countries and territories. The film marks the second collaboration between Nitesh Tiwari and Sajid Nadiadwala, following their previous successful venture, 'Chhichhore.'
Shot at multiple locations in India as well as in various European countries, 'Bawaal' promises to be a visual treat. Fans can expect a compelling storyline, top-notch performances from the talented cast and Nitesh Tiwari's unique directorial vision. Originally slated for a theatrical release on October 6, 2023, the decision to release 'Bawaal' on an OTT platform allows a wider global audience to experience the film's magic.
As the release date draws closer, excitement is mounting among fans who are eagerly awaiting the arrival of 'Bawaal' on Prime Video. With its captivating poster and promising premise, this Varun Dhawan and Janhvi Kapoor starrer is gearing up to make a big splash in the world of digital entertainment.