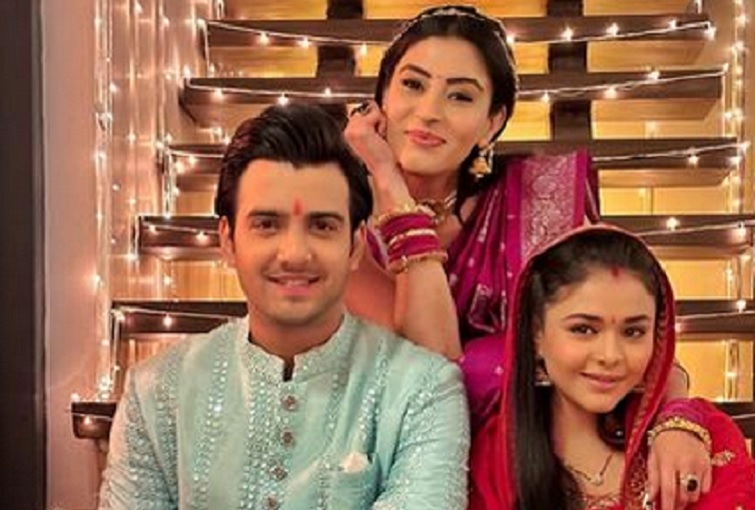 Barkha to curse Pakhi and Adhik in Star Plus' Anupamaa
The last few episodes of Star Plus' daily soap Anupamaa have been full of high voltage drama revolving around Pakhi (Muskan Bamne) and Adhik's (Adhik Mehta) marriage.
In the recent episodes of the show, we have seen how Vanraj (Sudhanshu Pandey) refused to accept Pakhi and Adhik's marriage and oust Pakhi from the house. Now, the upcoming episodes of the series has a lot more drama in store as Anuj (Gaurav Khanna) will be taking responsibility of Pakhi on Bapuji's (Arvind Vaidya) request.
Anuj and Anupamaa (Rupali Ganguly) will take Pakhi and Adhik along with them to their house unaware of the drama that awaits for them. Barkha (Ashlesha Savant) will create a ruckus seeing Pakhi and Adhik as a married couple. She also went on to curse both of them saying that their marriage won't even last for a year.
On the other hand, Anupamaa asks Anuj to handle everything as he has taken responsibility of Pakhi on Bapuji's request. Will Pakhi and Adhik's matter, further affect Anuj and Anupamaa's relation? What do you think? Don't forget to share your thoughts with us in the comment section below.
Keep reading ItsEZone.com for more updates on your favorite daily soaps.