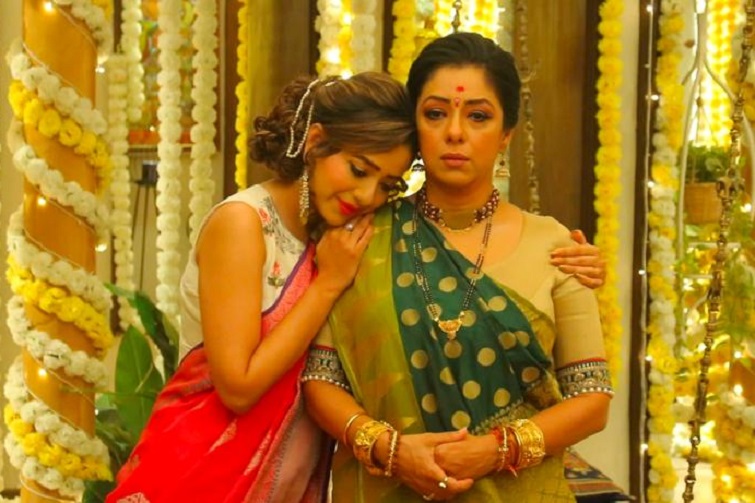 Anupamaa Upcoming: Anupamaa's new milestone makes Vanraj jealous
Rajan Shahi's 'Anupamaa' is witnessing some major drama in the recent episodes. While Vanraj's (Sudhanshu Pandey) outburst became the highlight of the week, Anupamaa's (Rupali Ganguly) giving nature adds its warmth to the show.
In the recent episode we saw that Anupamaa criticizes Samar (Paras Kalnawat) for disrespecting his father and also questioned him why he couldn't trust her. Samar had brought Nandini (Anagha Bhosale) home which led to the whole chaos in the house. Samar apologizes to Anupamaa for going against her and promised that he will not do anything that will demean her.
Later we see Anupamaa talking to Babuji (Arvind Vaidya) and asking him to transfer the house papers to Vanraj's name. Vanraj hears their conversation and tells her that if she wants to show what a great woman she is then he will graciously accept the house. Since he heard that Anupamaa wants to leave home, he taunts her for this making Anupamaa pack her bags. The family members stop Anupamaa saying that once Pakhi (Muskan Bamne) is back from the trip she will need her mother.
Meanwhile, Anupamaa achieves a new milestone as 100 students sign up for her dance class. The kids and family celebrate her success while Vanraj feels envious.
Will Vanraj do something new to hurt Anupamaa? Also, what sort of problems Kavya (Madalsa Sharma) will create in the house? To know what happens next, keep watching 'Anupamaa'.
Produced by Rajan Shahi and his mother Deepa Shahi under their banner Shahi Productions Pvt Ltd, the show airs on Star Plus.