Rajan Shahi's 'Anupamaa' has grabbed a lot of eyeballs since it went on-air. It is keeping the audience hooked to its intriguing story line. While the Anupamaa (Rupali Ganguly) Vanraj (Sudhanshu Pandey) divorce drama is still on, Vanraj's birthday is going to get chaotic than he expected it to be.
The audience saw that Pakhi (Muskaan Bamne) was upset over Kavya's (Madalsa Sharma) remarks on her presence in her house and also the privacy issue, so much so that she didn't even wish Vanraj at midnight. The next day she just left from there. While both Anupamaa and Vanraj were worried about her, she comes back home to Anupamaa. Pakhi tells her that she returned because her presence led to a lot of argument between Kavya and Vanraj.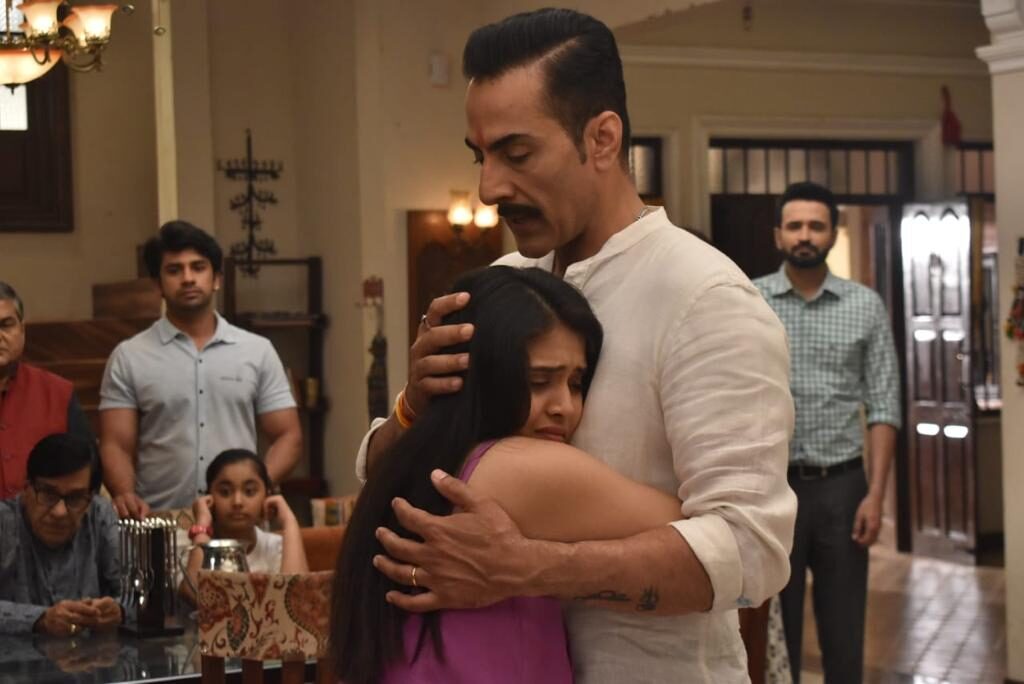 Anupamaa tries hard to cheer her up and was successful too. Pakhi tells her that she doesn't want to choose between her mom and her dad, to which Anupamaa replied that she will always be their priority. Pakhi has some major problems with Kinjal (Nidhi Shah) and feels that she doesn't want to see her.
Kinjal, who has always been quite outspoken, tells her that she is responsible for the problems she has in her life. Meanwhile, Vanraj informs Kavya that Pakhi has gone back home and also blames her for this. Vanraj then comes to the Shah house where Anupamaa asks him to talk to Pakhi.
Will Pakhi tell him about Kavya's phone call that she overheard? We also see that Anupamaa and Vanraj are wearing color coordinated outfits, which Vanraj called a habit. While the Shah family is in a celebratory mood, Kavya is upset with Vanraj for choosing his family over her. She comes to the Shah house to become a part of his birthday celebration.
How will the family react to her presence? To know what happens next, keep watching 'Anupamaa'.
Produced by Rajan Shahi and his mother Deepa Shahi under their banner Shahi Productions Pvt Ltd, the show airs on Star Plus.