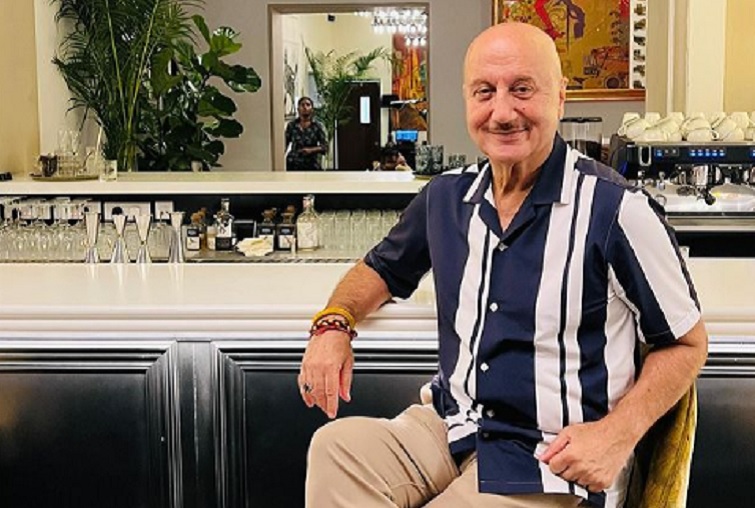 Anupam Kher to portray Rabindranath Tagore in his next
Bollywood actor Anupam Kher sent waves of excitement through social media as he announced his 538th film project on Instagram. The esteemed actor revealed that he will be portraying the iconic Gurudev Rabindranath Tagore, the writer of the Indian national anthem.
Anupam Kher shared a glimpse of his look from the film, leaving fans eager for more details.
In his heartfelt caption, Anupam expressed his joy and gratitude for the opportunity to bring Gurudev to life on the silver screen. He promised to share further information about the project in due course, building curiosity among his followers.
Rabindranath Tagore holds a revered place in Indian literature and history. His remarkable contributions earned him the prestigious Nobel Prize in Literature in 1913, making him the first Indian to receive this esteemed accolade.
Anupam Kher's decision to portray Gurudev Rabindranath Tagore in his 538th film has generated immense curiosity and enthusiasm among the fans and cinema lovers.