Popular game show Kaun Banega Crorepati will soon be touching a new milestone. The show will be completing its 1000th episode soon and its going to have something very special for the audience in store.
Megastar Amitabh Bachchan, the host of Kaun Banega Crorepati will be celebrating the 1000th episode of the game show with the two very special persons of his life – his daughter Shweta Bachchan and grand-daughter Navya Naveli.
On Thursday, Big B took to Instagram to share a picture with his daughter and grand daughter from the sets of KBC with a caption – 'Daughters be the best ❤️❤️'
Sharing more details about the picture and the episode on his official blog, he wrote – 'So yes, the 1000th episode on the platform of Kaun Banega Crorepati, was given its due importance and the request by the Channel to bring in the family on that revered and feared Hot Seat, was accepted.
And there we were, as per the pictures in the previous.
A delight, to be able to, not just test the ability of the 'contestants', but to give the freedom to express what many have felt has been undisclosed and kept behind closed doors. The banter of the family dining table, the repartee, and most importantly the several causes that the young at this age think about and work for.
An evening of great pride for the Father and Grandfather – for Papa and Nana !
The rapturous ecstatic appreciation by the Team that controls and runs the workings of this TV presence. The emotions that poured out at the collective viewing of both personal and highlighted incidents, and the appreciation of the masses in genuine applause.
My gratefulness then in abundance, ever.
Till the evening then and the hope and prayer of your ever committed support and affection.'
Big B has shared some more pictures from the sets of KBC on his blog. Check them out below –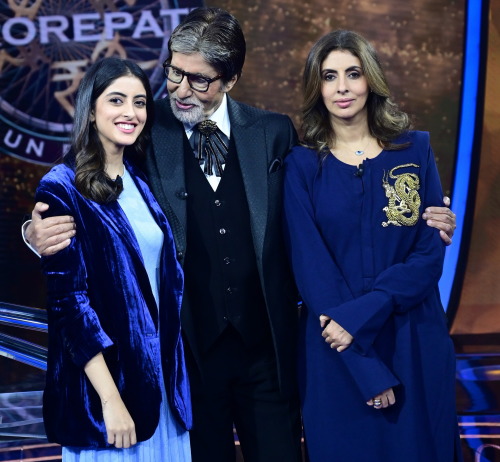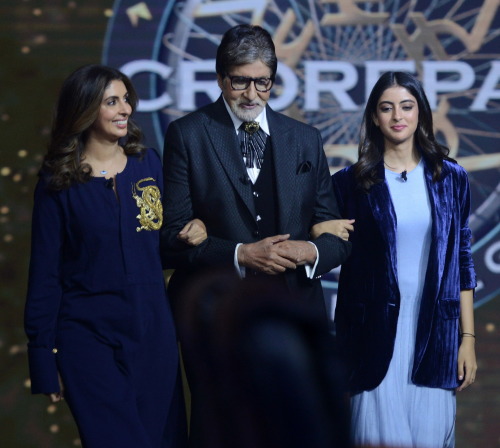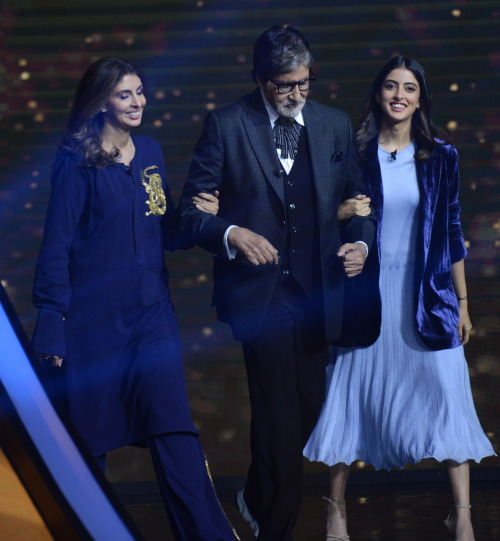 Keep reading ItsEZone.com for more updates on your favorite shows.