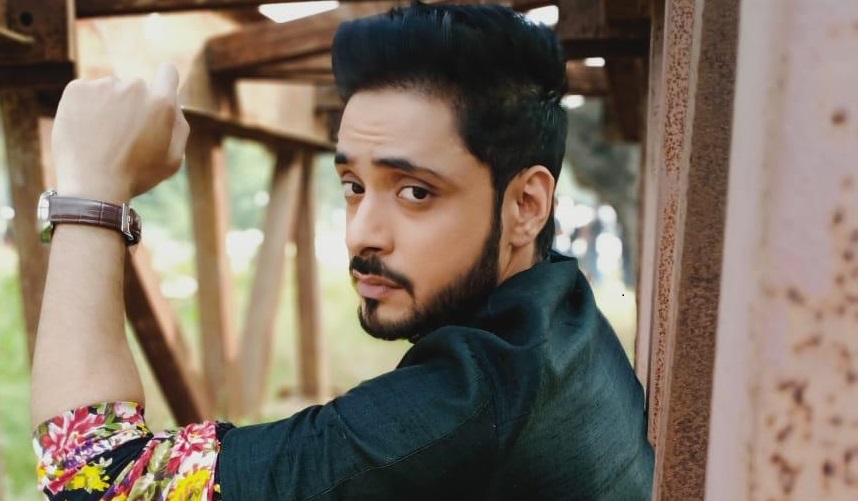 Ever since its launch, Zee TV's popular fiction show, Ishq Subhan Allah, has been grabbing audience attention with its differentiated story line and unpredictable twists and turns in its plot. The story line is currently high on drama as Kabir (played by Adnan Khan) has found out that his father killed his wife Zara (Eisha Singh). Following which Kabir along with the new Zara (played by Tunisha Sharma) plan to get a confession out of him.
Amidst the high voltage drama on the show, Adnan has caught the attention of many fans for his charming looks and talent and the secret to this fab Adnan is his 'gym on set'!
Elaborating on the secret, Adnan Khan said, "As an actor in a daily soap, it gets really difficult to spare time for gym, so I have renovated my room into a mini gym and filled it up with gym essentials and equipments.  Of course, it can't be a comprehensive training regime but I compensate for the lost time at gym by making sure I practice my usual pull-ups and cardio exercises. I have installed a metal rod for pull ups and ab raises, skips and yoga compensate for the rest.
Talking about his diet, Adnan added, "Because of the kind of food I like, sometimes the calories go overboard hence I have made a major change in my life and started following intermittent fasting. There is only a window of 8 hours between 2pm and 10pm during which I eat and the rest of the 16 hours I follow fasting. I hope my efforts will bring me fruitful results."
We wish Adnan all the luck for his new fitness journey.