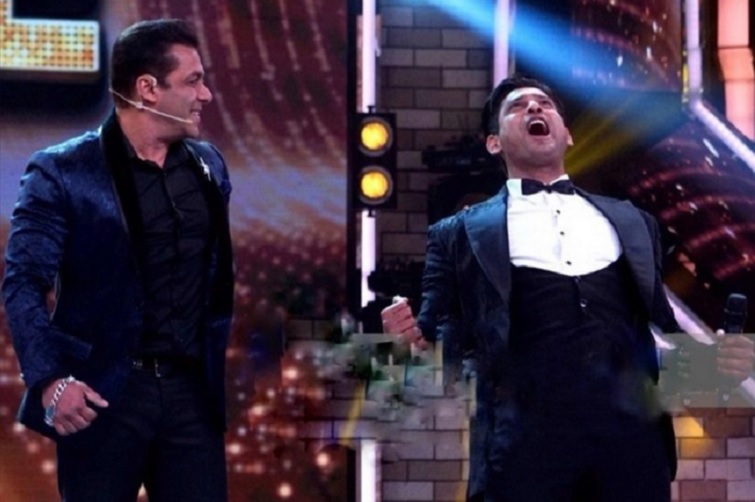 The grand finale of BB14 made 'SidHearts' and BB13 fans nostalgic
The big night of India's most loved reality show Bigg Boss came to an end with Rubina Dilaik lifting the trophy.
The fans were not only glued to their TV screens but they were also actively involved in serious discussions, polls, trends, etc. that were happening on social media. It was the 14th season of the reality show and the finale day made all the Bigg Boss 13 fans nostalgic.
Fans of Sidharth Shukla relived the moment on social media when Sidharth Shukla was announced as a winner of BB13 and they all were overjoyed. Not only this but the fans of Sidharth Shukla and Shehnaaz Gill also expressed their gratitude towards Bigg Boss 13 for giving them their 'SidNaaz'. 
We have compiled some of the tweets right here. Check them out –
It's finale night & we are nostalgic, The season, The contestants, The winner; everything was & is bestest !! #SidharthShukla #BBFinale #BB13 pic.twitter.com/ntKF3Sau23

— Sidharth Official FC ♥️ (@TeamSidharthFC) February 21, 2021
Seasons will come and go, but the impact #BB13 had on audience, can never be matched!!
Iss season ki baat hi kuch aur thi, iski feel hi kuch aur thi, aura hi alag sa tha🥺❤ pic.twitter.com/39VoTHMhre

— Pheonix💕 (@HSpheonix) February 21, 2021
.#BB13 is trending
So here we go!

THROWBACK #SidharthShukla @sidharth_shukla pic.twitter.com/EDskvXsiJr

— Sidharth Shukla Fans (@Siddians) February 21, 2021
This is called finale where you have all emotions mixed 💖💖
And our Just Friends are still ruling the SM apps till date 🤟🤟🤟🤟🤟🤟🤟🤟🤟🤟#SidNaaz #BB13 pic.twitter.com/Fj2vPGhKgh

— Meenu 🎵🎶🎸 SidNaaz 🎸🎶🎵 (@MEenUTuLiKa06) February 21, 2021
#BB13 will always remain the season of the franchise #BigBrother
Nothing will ever come close. #SidharthShukla #ShehnaazGill #SidNaaz pic.twitter.com/ftKmYOZtlv

— sal (@navion1990) February 21, 2021
#BB13 is trending and the whole tag is filled with only #SidNaaz 🥺💖😭

No season I repeat no season could ever match BB13 🔥

Ps: I miss those days of seeing my Sid and Sana daily on my tv screen😭😭😭😭🥺🥺🥺😭😭😭 pic.twitter.com/T07M0bZIRn

— Chhavi🌸#SidNaazLover💖 (@DheetSidNaazian) February 21, 2021
Fan power, must say!