Star Bharat's RadhaKrishn Holi Sequence was shot using more than 1000 kgs of colors
Star Bharat's most popular show, RadhaKrishn has attracted a wide range of viewers from all walks of life through the serene and beautiful depiction of the epic love saga of Radha and Krishn. On this joyous festival of Holi, the show will reveal to the audience one more significance behind this colorful festival which is celebrated across the country.
This Holi, Radha (Mallika Singh) wants to color Krishn (played by Sumedh Mudgalkar) in her color. She attains the blessings of Goddess Parvati to make a color with 5 elements of Krishn & 5 elements of Radha. Before Radha can color Krishn, Saambh (Kartikey Malviya) gets to know about this plan. He manages to burn the elements of Radha & Krishn in the Holika fire. Radha is left with the ashes and to fulfill Radha's wish, Krishn asks her to color him with the ashes. As soon as Radha does so, the entire universe becomes colorless. Radha now understands the reason why Krishn was not supporting her in this year's Holi activities.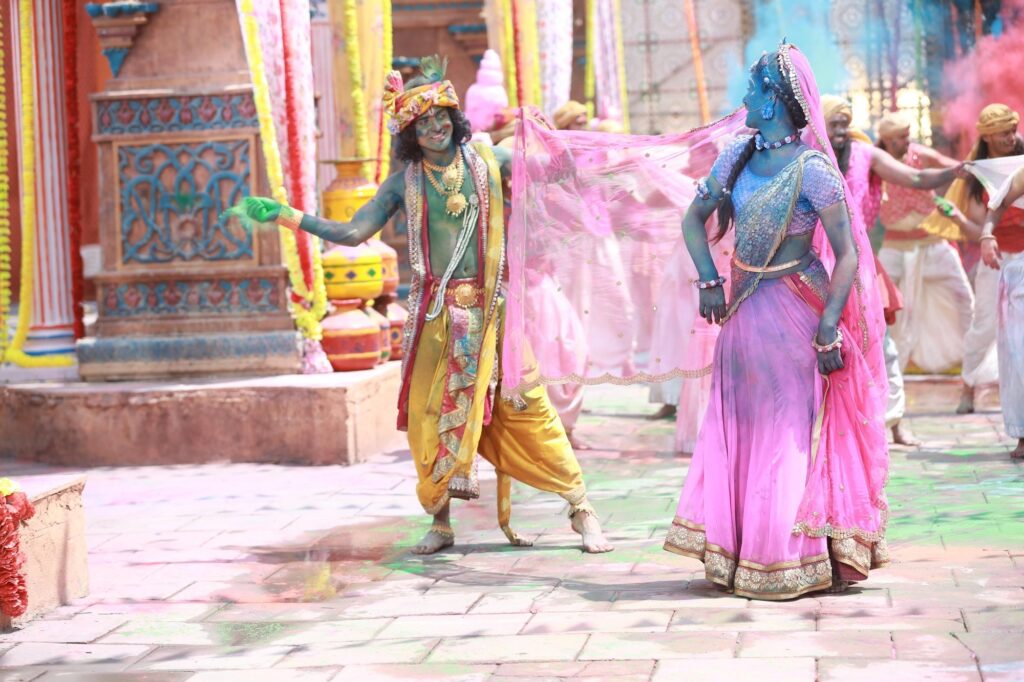 This special track on the show will be showcased in which the crew has organized a never seen before visual spectacle and a dance sequence. The dance sequence has been choreographed by famous Bollywood choreographers Rekha & Chinni Prakash. Recreating the essence of Holi and depicting the significance of this festival, RadhaKrishn's Holi track will be an epitome of the stupendous Holi celebration on Television. This sequence was shot using more than 1000 kgs of colors and with help from the latest technical cameras & equipments. 
While people all over the world visit places like Vrindavan to experience the grandeur of Holi, this show will be a visual treat for the audience to witness a sequence when Radha and Krishn will immerse in colors of love and the true meaning of celebrating Holi.
Celebrate Holi with RadhaKrishn on 26th March at 9:00 PM only on Star Bharat.