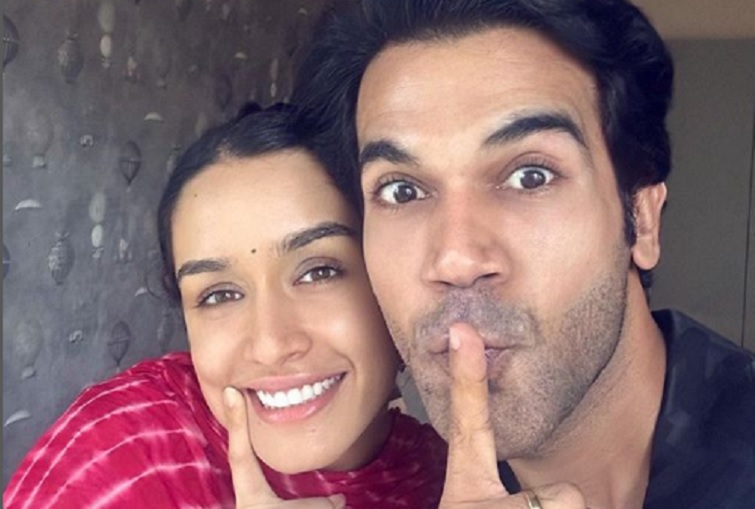 Shraddha Kapoor & RajKummar Rao Start Filming Stree 2
The makers of the blockbuster film, Stree, have officially announced the commencement of filming for its highly awaited sequel.
Taking to social media on Tuesday, the production team shared a video that offers a glimpse into the storyline of Stree 2. The video starts by showcasing a secluded lane in Chanderi, before shifting its focus to a wall where the text flashes – 'O Stree Kal Aana 2018,' transforming into 'O Stree Raksha Karna 2024'. Furthermore, a hand holding a head appears, accompanied by the text – 'Sarkate Ka Aatank'.
The makers captioned the post – 'Ek baar phir चंदेरी में फैला aatank!😱 स्त्री २ filming begins! Aa rahi hai woh – August 2024!' (Once again, terror spreads in Chanderi!😱 Stree 2 filming begins! She is coming – August 2024!)
The sequel will see the return of lead actors Shraddha Kapoor and RajKummar Rao, who entertained the audiences with their exceptional performances in the original film. Joining them in pivotal roles are Pankaj Tripathi, Abhishek Banerjee and Aparshakti Khurana.
Stree, released in 2018, emerged as a major hit, blending elements of horror and comedy to create an unforgettable cinematic experience. With Stree 2, fans can hardly contain their enthusiasm for what promises to be another thrilling installment.