Popular celebrity couple Disha Parmar and Rahul Vaidya are overjoyed as they welcome their baby girl into the world. The news has been met with an outpouring of well wishes from both fans and fellow celebrities.
In an interesting twist, a video clip from Rahul Vaidya's time on Bigg Boss 14 has gone viral on social media. In the clip, he expressed his heartfelt wish to have a daughter as his first child. Sharing the clip on his Instagram story, Rahul wrote, 'I manifested it.'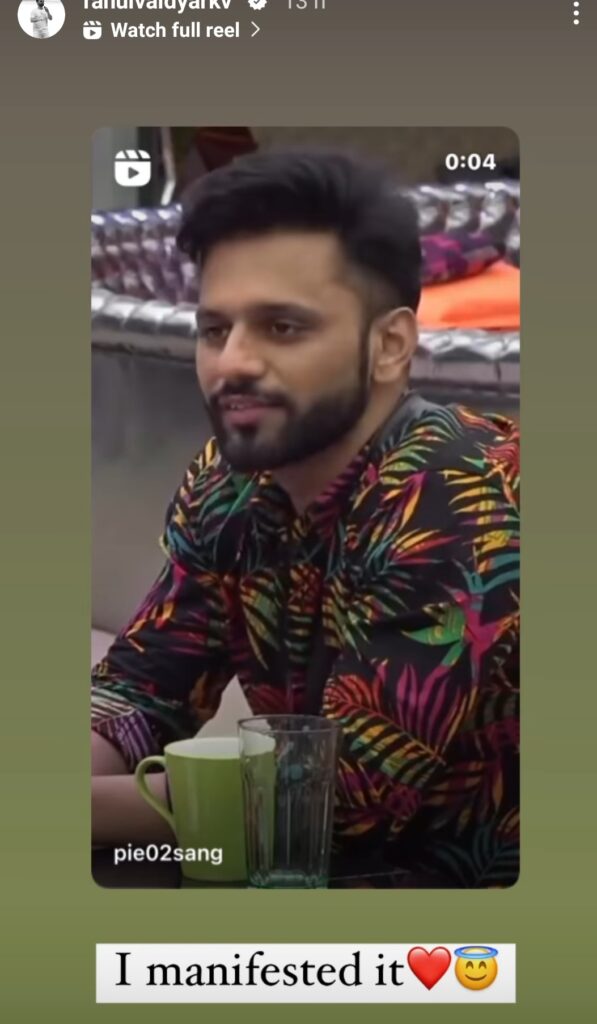 Rahul Vaidya took to social media to share the joyous news, writing, 'LAXMI Ji aayi hain 🙏🏼🙏🏼 We are blessed with a Baby GIRL!' He also extended his gratitude to the medical professionals who played a crucial role in this journey.
He wrote – 'LAXMI Ji aayi hain 🙏🏼🙏🏼 We are blessed with a Baby GIRL! The mummy @disha11parmar and baby both are healthy and doing perfectly well! We would like to thank our Gynaec Dhrupti Dhedia who was hands on with the baby right since conceiving to birth and special thanks to our family Dr Deepak Namjoshi & Masuma Namjoshi at CritiCare Hospital Mumbai for giving us the best delivery experience possible! And we are ELATED😃😃😃😃🎉🎉🎉🎉🥳🥳🥳👶👶👶👶❤️❤️❤️ pls bless the baby 👶👶👶'
Heartfelt congratulations and best wishes to the lovely couple on this beautiful addition to their family.