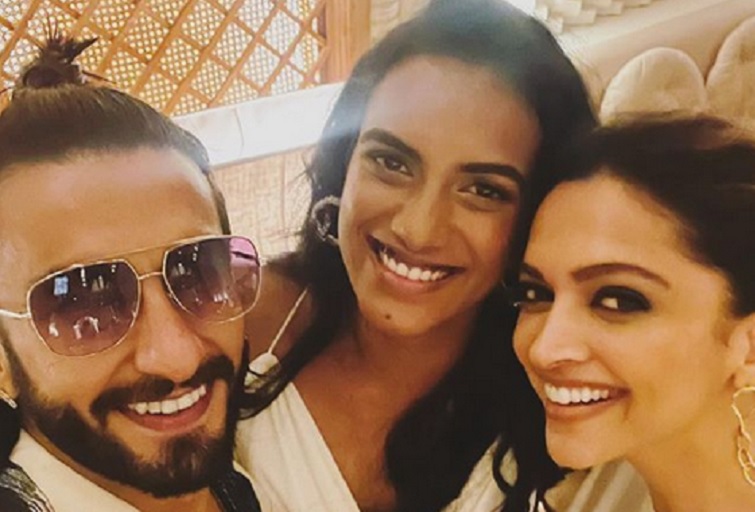 PV Sindhu, Ranveer Singh and Deepika Padukone enjoy a Dinner Date together this Weekend
Celebrity couple Ranveer Singh and Deepika Padukone recently had a meet with Badminton Champion PV Sindhu at a restaurant in Mumbai.
The trio was spotted outside a restaurant in Mumbai on the weekend where they met over dinner. Ranveer, Deepika and PV Sindhu later captured the moment by clicking a happy selfie altogether.
The pictures went viral on social media in no time and Netizens loved this selfie of the trio in which they all are seen with a bright smile on their faces.
'The smiles on our faces show what a fun time we had😁😘🤗 @ranveersingh@deepikapadukone ' – PV Sindhu's caption reads on Instagram.
'Smashing time! @pvsindhu1@deepikapadukone 🥂 ' – Wrote Ranveer by sharing the selfie on his Instagram.
Replying to Ranveer Singh on his post, PV Sindhu wrote – '@ranveersingh@deepikapadukone lovely spending time with you guys . Looking forward to see you soon 🤗'
Badminton champion PV Sindhu recently made the nation proud by winning the Bronze Medal at the Tokyo Olympics.