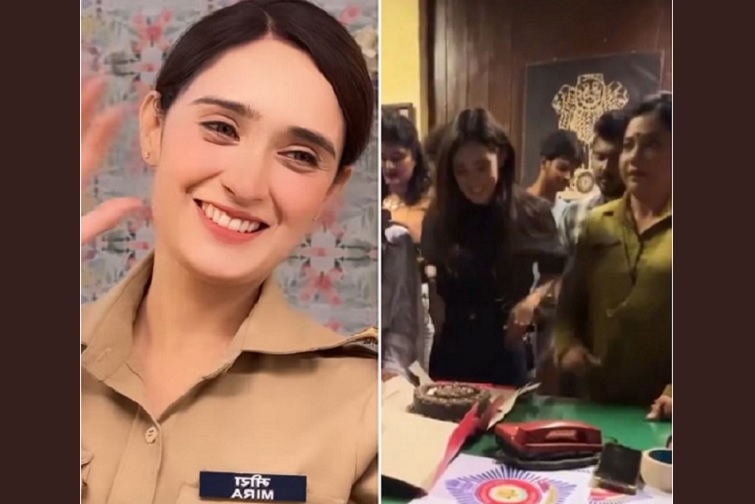 Pankhuri Awasthy received a sweet farewell from the team of Maddam Sir yesterday (9th December) as it was her last day of shoot.
Pankhuri, who played a Robot ASI Mira, gave her last shot for the TV series on Sunday as her story track came to an end. The team gave her a farewell with a cake cutting.
Pankhuri took to Instagram to share a last post from her make up room in the uniform. She captioned the post as ' BYE HUMANS!
– MIRA ♥️
#grateful #happy '
She further commented – 'All your messages mean a lot! Thank you for all the love for MIRA❤️ ❤️ my heart is full 🥰🥰
Lots of love to each one of you .
You've made my day and this journey so much more beautiful with your admiration and appreciation!
THANK YOU 🤍 '
Her co-stars, Yuktii Kapoor and others took to Instagram to share pictures with her and mentioned that they are going to miss her a lot. Even the fans have penned emotional notes for Pankhuri stating that they are going to miss Mira a lot on the show.
Take a look at some of the posts below –
Will you miss watching Pankhuri as Mira on the show? Do tell us in the comment section below and rate the story. Stay tuned to ItsEZone.com for more.