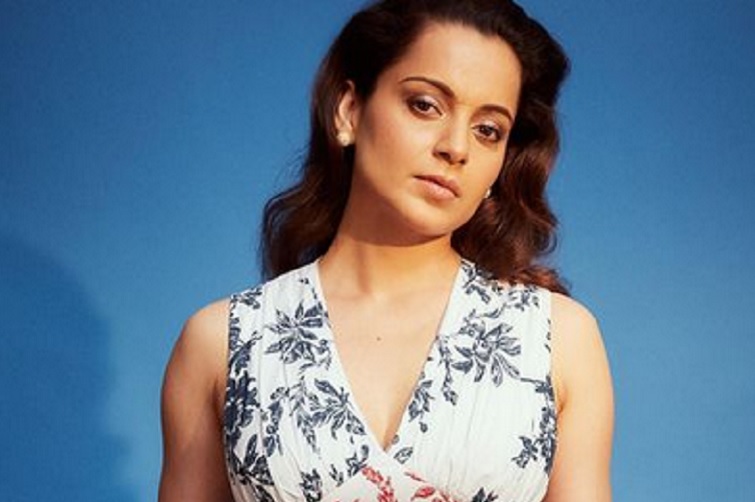 Kangana Ranaut marks her presence on the sets of Emergency despite being down with Dengue
Bollywood 'Queen' Kangana Ranaut is unwell these days but she continues to work hard for her next flick 'Emergency'.
The actress is down with Dengue but she continues to mark her presence on the sets of Emergency, which she is producing and directing under the banner of her own production house Manikarnika Films.
Her team at Manikarnika Films praised Kangana for her dedication towards work despite being unwell. A working still of Kangana was shared on the official Instagram handle of Manikarnika Films. The caption reads – 'When you are down with dengue, alarmingly low white blood cell count and high fever and yet you land at work, it's not passion its madness.. our chief Kangana Ranaut is such an inspiration.'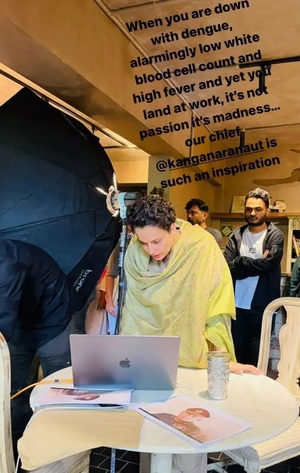 Along with producing and directing, Kangana is also acting in the film. She has donned the role of India's former Prime Minister Smt Indira Gandhi.
Anupam Kher and Shreyas Talpade are also playing key roles in the film Emergency.