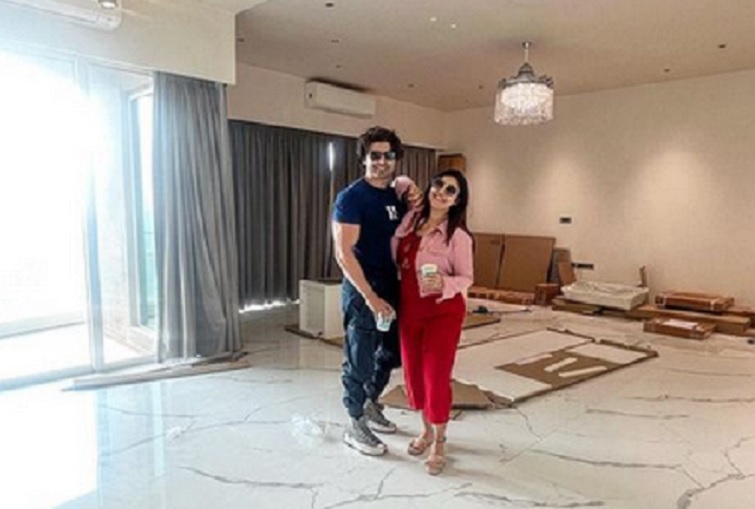 Debina Bonnerjee and Gurmeet Choudhary are enjoying parenthood to their two little girls.
The lovely couple who welcomed their first child Lianna seven months ago, recently welcomed their second daughter, who they call as the 'Miracle baby'. Now when Gurmeet and Debina's family is complete with the arrival of their second daughter, the couple has another happy news to share with their admirers and well-wishers.
Gurmeet and Debina took to Instagram to give a glimpse of their new house in which they are ready to step in. The couple has shared multiple pictures from the living room of their dream house which looks lavish and beautiful.
Sharing the pictures, they wrote – 'Cheers to new beginning 🙏😊

ओम नमः शिवाय 🙏🧿'
Good wishes have already started coming in for the couple and we too at ItsEZone.com extend our best wishes to Gurmeet, Debina and their little ones for the new beginning.