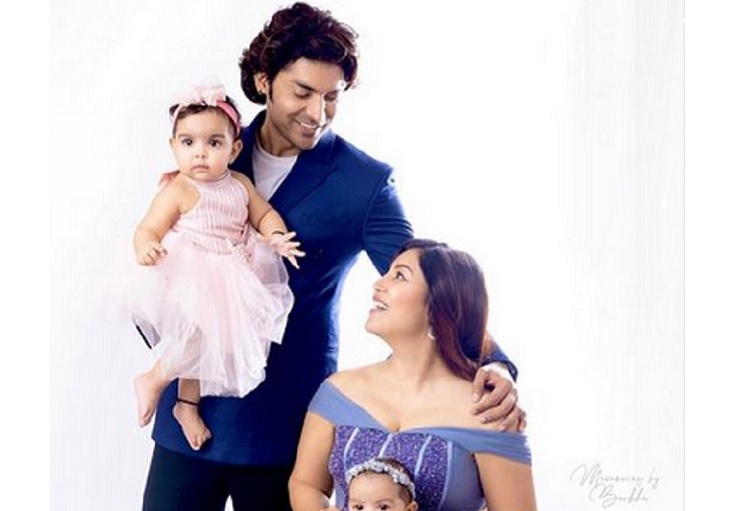 Debina Bonnerjee and Gurmeet Choudhary reveal daughter Divisha's face on social media
Debina Bonnerjee and Gurmeet Choudhary are now happy parents to their two adorable daughters Lianna and Divisha.
The couple took to Instagram to introduce their newborn, Divisha, who they call a 'Miracle Baby'. Debina and Gurmeet had been sharing pictures and videos with their newborn without revealing her face till now. Now, the new parents have finally introduced their little one by revealing her face on social media.
Debina and Gurmeet have shared two pictures from their latest family photoshoot on their Instagram handle. The first picture features the couple with their youngest daughter Divisha and the second one features their lovely family of four.
Sharing the pictures, the couple captioned the post as – 'Hi World! That's my miracle baby @divishaadiva 🥰🧿 Good vibes & blessings always 🙏🏻 #myfamily💖 '
Fans and friends of the new parents are showering lots of love to the family through their comments.
Debina and Gurmeet welcomed their second daughter, eight months after the birth of their first child Lianna. The couple's first daughter Lianna was born through IVF and just after few months, Debina and Gurmeet announced pregnancy with their second daughter that happened naturally.