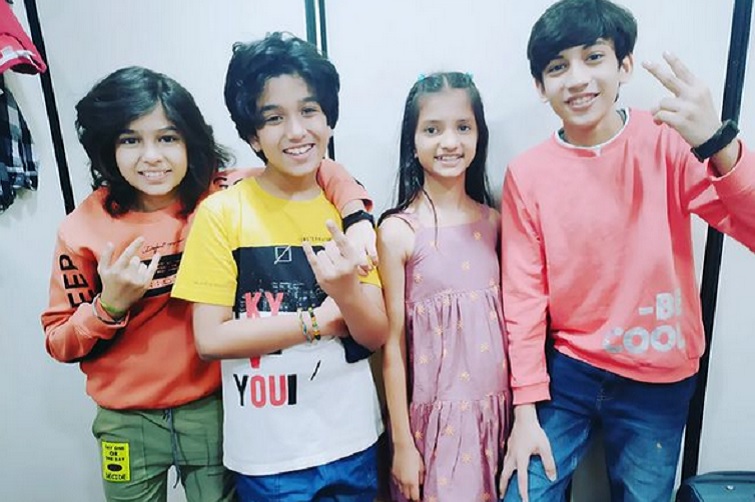 Child actors Jovian Fernandes, Harminder, Swarnim Neema and Jini Khan return to Pandya Store for flashback scenes
Corona has been gripping the TV stars on a wide scale, ever since India has witnessed a sudden rise in the Covid cases from the last few weeks.
Pandya Store stars, Alice Kaushik, Simran Budharup, Mohit Parmar and Akshay Kharodia too got affected. These days they aren't shooting and are currently under isolation. As a result, the makers had to introduce a new track.
The ongoing story of the series revolves around Dhara (Shiny Doshi) who is hiding around with the baby. On the other hand, Shiva (Kanwar Dhillon) is arrested. Now, the story will go in flashback to compensate for the absence of its lead stars from the show.
Child actors who played Pandya brothers in the beginning of the story along with young Raavi are back on sets of Pandya Store to shoot for the flashback sequence. The elated kids Jovian Fernandes, Harminder, Swarnim Neema and Jini Khan took to social media to share the happy news with their fans and followers.
Are you excited to see them back on the show? Do share your thoughts with us in the comment section below. Also please don't forget to rate this story.
Keep reading ItsEZone.com for more updates on your favorite shows.