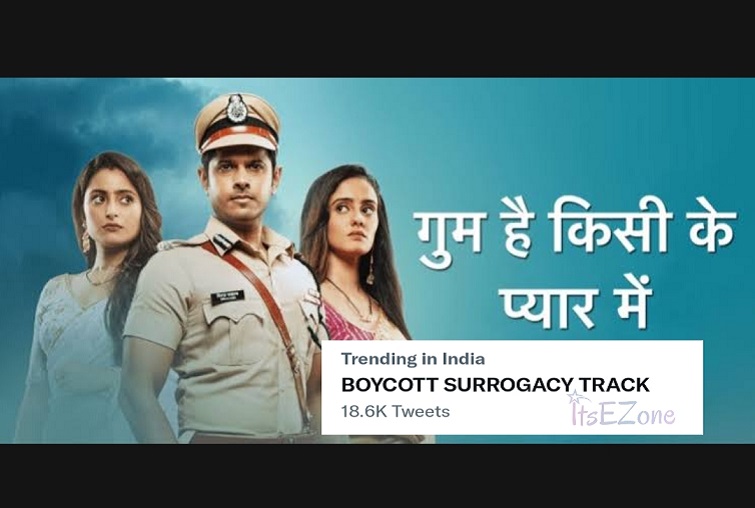 Buzz: Pakhi to become Surrogate Mother of SaiRat's child in GHKKPM; Angry Fans trend BOYCOTT SURROGACY TRACK
As per the reports, Star Plus' popular show Ghum Hai Kisikey Pyaar Meiin is all set to bring forth surrogacy track and fans are quite disappointed with the makers.
In the upcoming episodes of the series, the viewers will get to see that Pakhi (Aishwarya Sharma) will give birth to Virat (Neil Bhatt) and Sayi's (Ayesha Singh) child via surrogacy.
Fans are quite unhappy with the development and they are trending BOYCOTT SURROGACY TRACK on social media since morning. This is not the first time when the fans of Ghum Hai Kisikey Pyaar Meiin are disappointed with the track. It had happened earlier as well when the track was focused more on the love triangle of Virat, Sayi and Pakhi than SaiRat. The fans had trended BOYCOTT Ghum Hai Kisikey Pyaar Meiin back then.
BOYCOTT SURROGACY TRACK is trending on Twitter with more than 20K tweets. Take a look at what the fans are tweeting about this upcoming Surrogacy track.
In the ongoing episodes of the show, we see that Virat and Sayi have finally confessed their feelings to each other after a long wait. Now, the duo got married again. Now, this spoiler buzz has played a spoil sport among SaiRat fans' happiness.
Let's see what's written in the fate of SaiRat next. What are your thoughts on the ongoing buzz around the show? Do share that with us.