Star Plus' daily soap Anupamaa (Produced by Rajan Shahi and Deepa Shahi) is coming up with some unexpected twist and turns in its story.
In the ongoing episodes of the series, we are seeing how Vanraj (Sudhanshu Pandey) is adamant on taking a Divorce from Kavya (Madalsa Sharma) while she is not ready to sign the papers.
Kavya later bangs her head on the wall and threatens Vanraj that she will reach out to the Police and file a domestic violence case against him and Vanraj and entire family will be in a trouble. Vanraj then dials 100 on his phone and handovers the phone to Kavya but Anupamaa quickly disconnects the call. Vanraj tells Kavya that he would rather be in jail than be with her.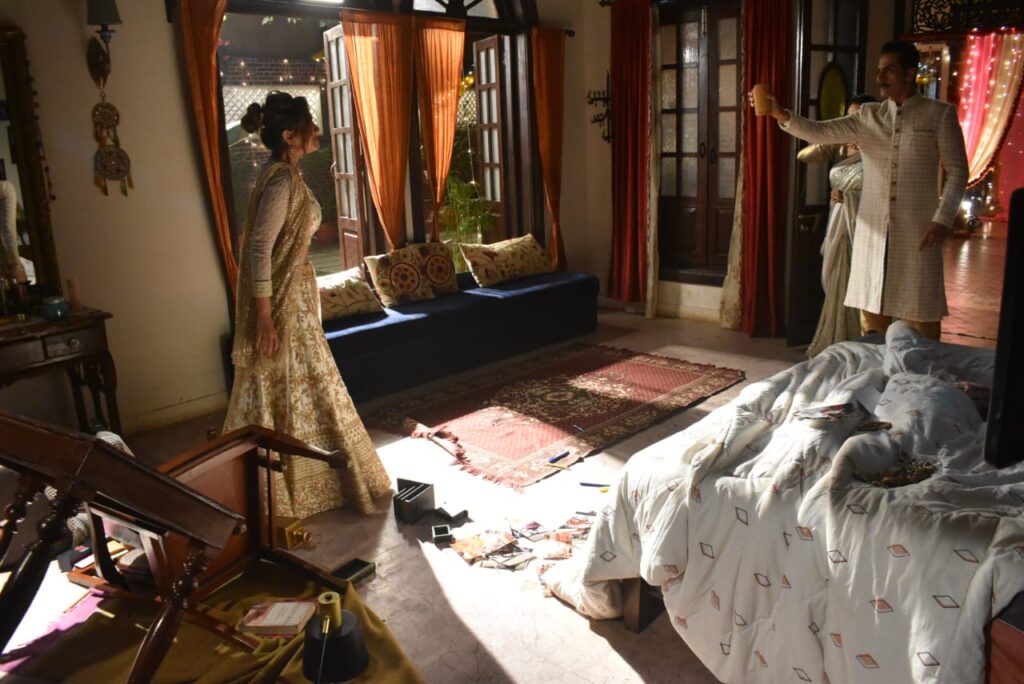 Meanwhile, Anuj (Gaurav Khanna) is worried about Anupamaa and he goes to the Shah house. Anupamaa is surprised to see him there and tells him what exactly happened between Kavya and Vanraj. Anuj tells her that he is proud of her for always doing what's right.
The upcoming episodes of the show will unfold major twist as Anuj will meet with a deadly accident. Anupamaa waits for Anuj as they had to leave for Ahmedabad for a site visit but Anuj doesn't arrive. Anuj's car gets crashed into a truck. Worried Anupamaa then gets to learn about Anuj's accident and she rushes to him.
Will Anuj survive the accident? What will Anupamaa do now? Keep reading ItsEZone.com for more updates on your favorite shows.