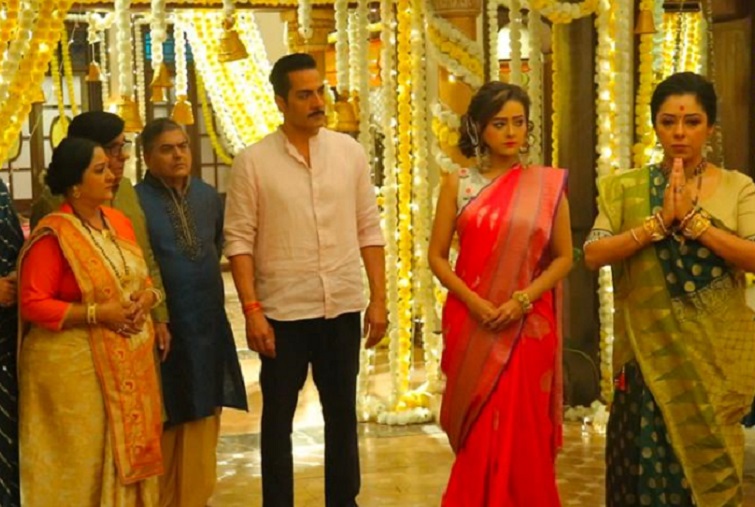 Anupamaa Upcoming: Kavya manipulates Vanraj against his family, Anupamaa decides to leave home
Vanraj Shah's (Sudhanshu Pandey) emotional outburst in the recent episode is a sign that some major drama is going to unfold in Rajan Shahi's 'Anupamaa'. A chaos in the Shah house, but a definite treat for the audience.
In the episodes last week, we saw that Vanraj tells Kavya (Madalsa Sharma) that they will leave the house once the MahaShivratri puja is over, but Kavya wanted to stay. Her wish came true as Vanraj announced that he will continue to live in the house along with Kavya. Though no one is happy with Vanraj's decision, they are not saying anything against him now as they know it can cause further damage. Rakhi (Tassnim Sheikh), who knows Kavya's plan of throwing everyone in the family out of the house warned Anupamaa (Rupali Ganguly) and even mentioned that it's going to be difficult for her to live in the same house as her husband's girlfriend.
Meanwhile Kavya adds fuel to the fire and manipulates Vanraj against his family. She tells him that his family has never acknowledged whatever he has done for them and asks him to get the house papers transferred to his name. Guess what, her instigation worked well.
In the upcoming episode we will see that Anupamaa will ask Babuji to give Vanraj the house papers. She decides to leave home too and Kavya can be seen accompanying her to the door but will the family let Anupamaa go? Who will stop her? To know what happens next keeps watching 'Anupamaa'.
Produced by Rajan Shahi and his mother Deepa Shahi under their banner Shahi Productions Pvt Ltd, The show airs on Star Plus.