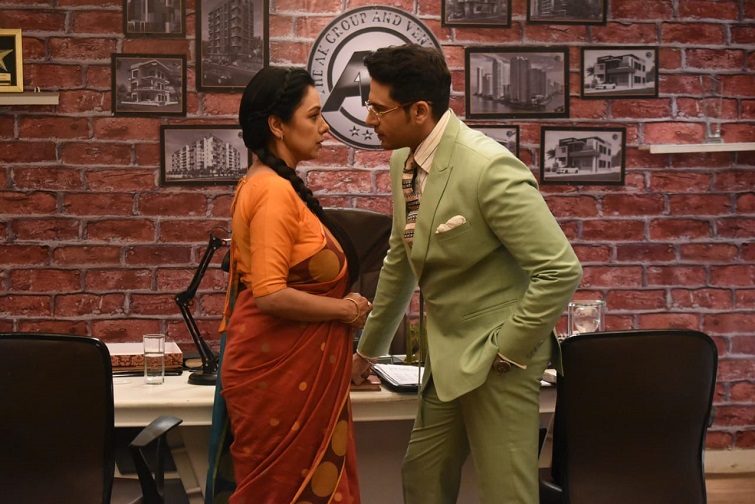 'Anupamaa': Malvika asks Anuj and Anupamaa to get Married
Rajan and Deepa Shahi's 'Anupamaa' is getting more interesting with each episode.
In the Tuesday episode, we see that Anuj (Gaurav Khanna) and Anupamaa (Rupali Ganguly) are having a conversation about Malvika (Aneri Vajani) partnering with Vanraj (Sudhanshu Pandey). Anupamaa tells him that Vanraj is very focused right now, but Anuj tells her that he just can't imagine the two of them together. Anupamaa tells him that he is just worried because he is Malvika's elder brother and he is very protective of her.
Just then Malvika comes there and tells him that she needs a place for her restaurant. Anuj tells her that he will get it for her, but she tells him that Vanraj will handle it. She also informs him that she has transferred Rs. 50 lakhs in her company's account. Anuj tells her that she should have discussed it with him before giving it to Vanraj. Malvika senses that Anuj did not like that she has given the money to Vanraj. She asks Anuj if he has a problem with Vanraj. Vanraj too asks Anuj about the same. Anupamaa somehow handles the situation.
Meanwhile, the Shahs are very excited about celebrating Christmas, but Baa (Alpana Buch) tells them that Malvika is so rich and she could have had a celebration at a hotel. Bapuji (Arvind Vaidya) tells her that it's not just any celebration but a festival and she wants to celebrate it with them.
In the upcoming episodes we will see that Anupamaa and Vanraj are having a conversation where she tells him that she didn't know that she would fall for Anuj.
Later, Malvika asks Anuj that he has been single all his life and now that Anupamaa is also single, then why he hasn't proposed to her for marriage yet. To know what happens next, keep watching 'Anupamaa'.
Please don't forget to leave your reactions through the set of Emojis given below. Scroll down till the end of this story to rate the story and leave your comments.