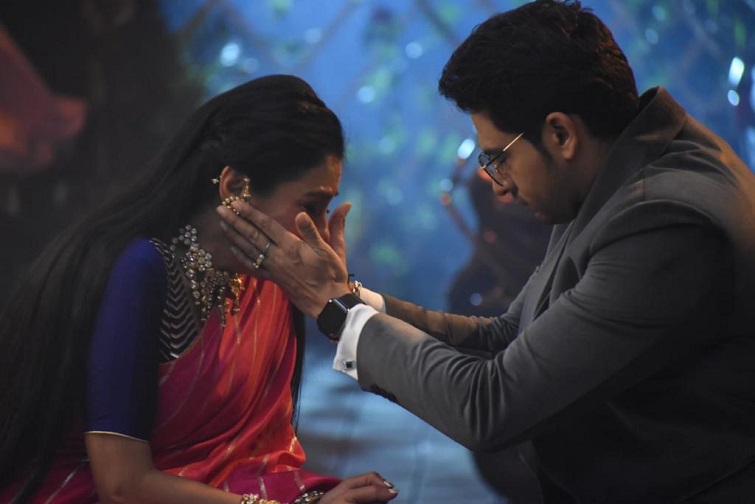 Anuj and Anupamaa to get separated again in Star Plus' Anupamaa
There's too much going on in the Shah family ever since Kinjal (Nidhi Shah) has announced about her pregnancy in Star Plus' popular daily soap Anupamaa.
Rakhi Dave (Tassnim Sheikh) is back to take revenge from the Shah family. Now she is adamant on taking her daughter Kinjal along with her. The audience has already witnessed the drama that took place in the house due to the issue. At last Kinjal decides that she won't leave her Sasural during her pregnancy phase.
On top of that, Toshu (Aashish Mehrotra) too announced that he is not ready to bear the responsibility of a child.
As usual, everything came to Anupamaa (Rupali Ganguly) as Rakhi Dave and Baa (Alpana Buch) came to a conclusion that things would have been different and easy to handle in such a situation if Anupamaa would have been staying in the Shah House.
Eventually, Anuj (Gaurav Khanna) and Anupamaa will get separated once again. Anupamaa will take the decision to be back to Shah House for the sake of Toshu and Kinjal. Although, Anupamaa's decision broke Anuj's heart but he understood the situation and tried to comfort Anupamaa.
Will this situation affect Anuj and Anupamaa's relationship? Will Anupamaa be able to convince Toshu and mend his relationship with Kinjal? Only time will tell.
Till then, keep reading ItsEZone.com for more updates.