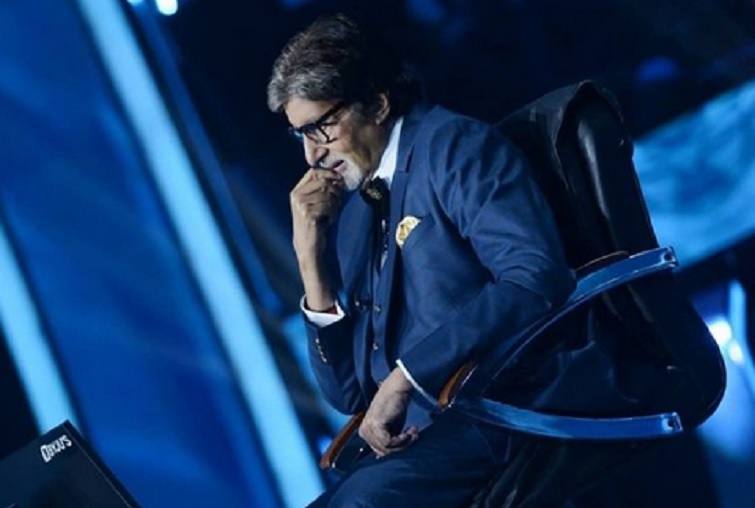 Amitabh Bachchan Wrapped up shooting for Kaun Banega Crorepati Season 13
Kaun Banega Crorepati is about to conclude its 13th season in the coming days. Megastar Amitabh Bachchan, has wrapped up shooting for the ongoing season of the game show.
On Monday, Big B announced about it on his official blog. Here's what he wrote on his blog –
'The Finale of the night of the end of this season for KBC. It has ended, it has brought emotion. It has been the wonderful connect with the team KBC, without whom nothing would have been possible. Each and every unseen contributor to the show has been a blessing. The hard and conscious efforts they put in, their dedication , sincerity, selfless work ethic, are not just the topic of admiration, but an inspiration for them, that work under and around them. The delegation, the determination and their wholehearted integrity, displayed each day, is what makes the KBC that is admired and loved. They work in unison, in united colours and stand up to the challenges that the programme throws up.
It is not an easy job to put KBC together, it is not an easy job to make it operational. It is not an easy job to make it work each day of the time schedule designed. But they do it. They do it without a whimper, they do it with a smile amidst all the burdens and barriers of this unimaginable challenge they take on and are committed to. They are the ones that need to receive all the plaudits and praise.
May all the cheers that applause that are heard each night be redirected to them, in deafening volumes.
We serve, they deserve.
Team KBC .. '
The popular game show will soon be touching the milestone of 1000 episodes and its going to be very special. Amitabh Bachchan's daughter Shweta Bachchan and Grand Daughter Navya Naveli will join him on the show as contestants.
Jaya Bachchan also joins the trio through a video call in which she reveals a few secrets about Big B. Looks like the Bachchan family really had a fun time on sets.
The promos of the special episode are out and fans are eagerly waiting to watch the full episodes. Take a look at the promo right here if you have missed it –
Shark Tank India, the Indian version of the American Business Reality TV Series will replace Kaun Banega Crorepati from December 20 onward. Rannvijay Singha will host the reality show.