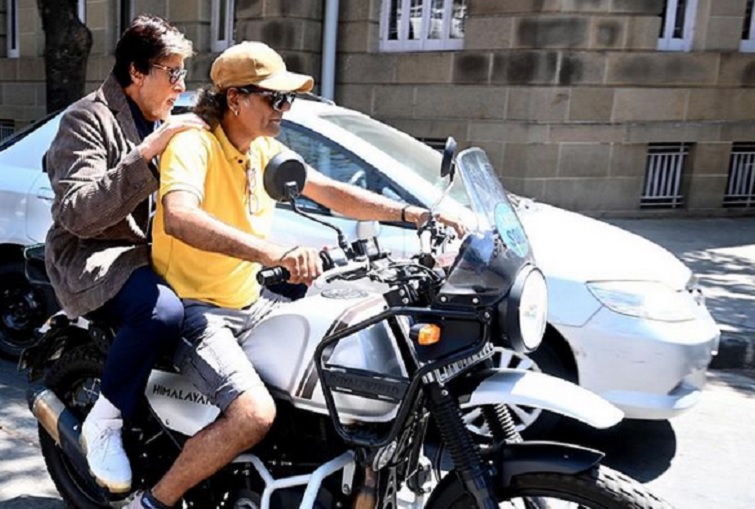 Beating the heavy traffic to reach their workplace on time is one of the biggest challenge that every working professional face in Mumbai. Well, Mumbai is quite known for its traffic and celebrities are no behind in dealing with this challenge everyday. Some of them often ditch their car and take public transport to commute easily.
Recently, megastar Amitabh Bachchan did the same. What he did to maintain his punctuality to his workplace is beyond everyone's imagination. He took lift from a stranger on a bike in the scorching heat of Mumbai.
Mr. Bachchan shared a picture on his Instagram and he captioned it –
Big B's attitude of ditching the luxury ride to his workplace and taking a lift on a stranger's bike has left the Netizens impressed. Not only the fans but celebrities too are praising the megastar for his humble attitude.
What do you think about this? Don't forget to share your thoughts with us in the comment section below.