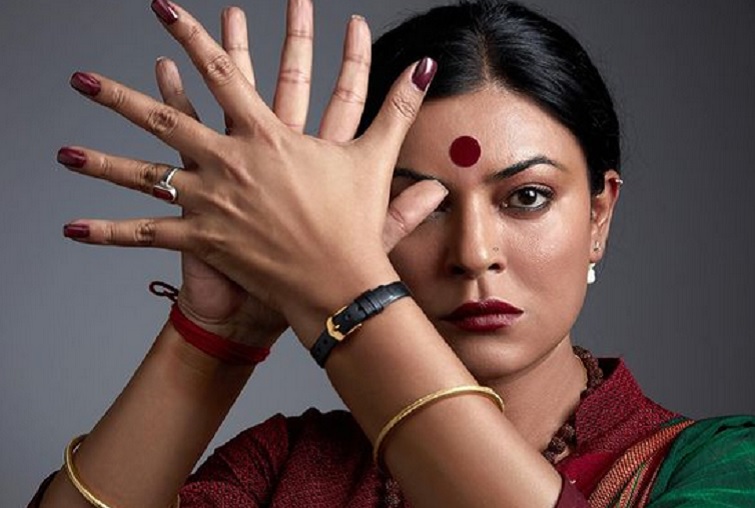 Former Miss Universe and Bollywood actress Sushmita Sen is playing the role of transgender Shreegauri Sawant in her next. The film titled 'Taali' is a biopic of  Shreegauri Sawant, a well-known transgender social worker from Mumbai.
Sushmita took to Instagram to share her first look as Shreegauri Sawant in the biopic. In the picture, she is seen donning a Red and Green Saree with a big Bindi on her forehead. She captioned the picture – ' Taali – बजाऊँगी नहीं, बजवाऊँगी ! #firstlook as #ShreegauriSawant Nothing makes me prouder & more grateful than to have the privilege of portraying this beautiful person & of bringing her story to the world!!
Here's to life & to everyone's right to live it with dignity!!!
I love you guys!!! #duggadugga
#currentlyfilming #Taali #ShreegauriSawant #Biopic '
Sushmita's first look as Shreegauri Sawant is winning lots of compliments for her. Sushmita's elder daughter Renee Sen wrote – 'Maa
So so so so proud of you
Dugga Dugga
I love you the mostest
'. Sushmita's sister in law and actress Charu Asopa wrote – 'Wowww… First look is awesome.. so proud of you didi. looking forward …love you didi
'.
Sushmita has already started filming for the biopic.